About Sewer Repair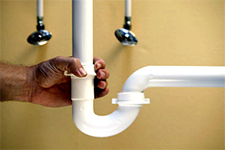 Our team knows that a plumbing emergency can occur anytime without warning. We do not want our customers to be stuck with a burst pipe at night. This is why our services are available to you 24 hours a day, 7 days a week.
Emergency plumbing situations are very stressful to deal with. Our main concern is containing the emergency, offering you the best options to remedy the situation. Our goal is to minimize the stress and frustration associated with emergency repairs. Our emergency plumbers are trained to quickly respond to your call.
Our technicians will advise you over the phone of any immediate steps you should take prior to their arrival. If the technician does not feel that the situation is a true emergency, he will advise you of such and schedule the call during regular business hours.
Plumbing Services
Did you know that most septic tanks should be inspected at least every three years? Also, if your septic system includes electric or mechanical parts, it should be inspected once a year. We'll check your septic system for signs of leaks or backup, as well as operational wear, so you can catch problems before they start—because fixing septic tank problems is almost always more expensive than preventing them.
When it comes to your septic work, you absolutely need a professional to handle any problems. A leak in your septic tank or lines can get unpleasant very quickly. You can rely on the fast, expert plumbers to complete your septic tank pumping, cleaning, and repair quickly and responsibly. We follow all environmental laws and regulations for Houston, Dallas and the state of Texas for septic waste disposal.
It's frustrating when your sink drain or shower drain doesn't do what it's supposed to—and a clogged toilet is downright disruptive. Our professional drain clearing service will restore your drains to top working order, while helping to prevent future clogs. We offer residential and commercial drain clearing, including emergency services to prevent your blocked drain from causing flooding and water damage.
Houston Service Areas : 832-987-2870
Dallas Service Areas : 972-665-6974
Rely on us for all your drain clearing needs. We'll diagnose and repair your drain problems, and perform a thorough clearing to remove buildup and ensure smooth water passage. Give us a call to get un-stuck today!